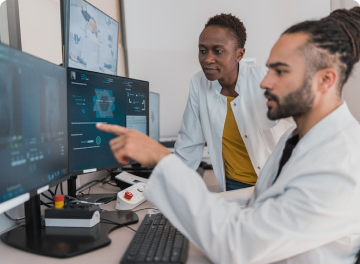 Northern research capabilities in health science have been given a huge boost as funding to its biomedical research centres (BRC) has doubled.
The four centres across the North of England have received £114m in a five year funding package delivered through the National Institute for Health Research.
The Northern Health Science Alliance (NHSA) has worked with the BRC centres and government over the past six years to make sure excellence in the North of England's health sciences is recognised and funded appropriately. The NHSA has helped to coordinate the bids across the North and has supported many of the collaborations that are already in place across Northern centres.
The previous round of funding saw the BRC centre in Newcastle receive funding of £16.2m, increased to £23.1m; Manchester received £28.5m, increased to £59.1m; Leeds, £6.7m increased to £19.8m and Sheffield, £4m, which has now increased to £12m.
The UK is already a world leader in pioneering medical breakthroughs and this record investment will ensure this strong tradition continues. It is estimated that for every £1 the Department of Health invests, hospitals and universities will generate £6 – from public funders of research, charities and industry partners.
Dr Séamus O'Neill, Chief Executive of the Northern Health Science Alliance, said: "We are delighted to see our member institutions being appropriately recognised for their excellence in health research through these increased BRC funding awards.
"This is great news and must be the start of a new era of targeted investment by government in Northern institutions. The NHS Trusts and Universities involved will use this investment to bring in additional funding, particularly from industry. This will amplify the benefit of the BRC investment and trigger a virtuous cycle of activity, driving both economic growth and benefits to patients."
Manchester Biomedical Research Centre received a £59.1 million award to translate its scientific discoveries into new treatments, diagnostic tests, and medical technologies to improve patients' lives in Greater Manchester, and beyond, over the next five years
The Leeds Teaching Hospitals NHS Trust, in partnership with the University of Leeds, has been awarded £19.8million. The increased level of funding will enable the BRC to capitalise on advances in technology, including harnessing advances in diagnostics, pathology, and therapeutic technologies including robotics, and artificial intelligence. This has the potential to improve patient outcomes and quality of care.
Newcastle was awarded £23.1m funding for its world-leading research in ageing and multiple long-term conditions. The Newcastle Biomedical Research Centre which combines world-class strengths in ageing and multiple long-term conditions research with extensive experimental medicine infrastructure. The investment will support a five-year programme delivered by Newcastle Hospitals, Newcastle University and Cumbria, Northumberland, Tyne and Wear Mental Health Trust to better understand and treat a range of conditions for patients in the UK and beyond.
Sheffield Biomedical Research Centre has been awarded £12 million from the National Institute for Health and Care Research to accelerate scientific discoveries into new medical treatments.
The Sheffield BRC is a partnership between the University of Sheffield and Sheffield Teaching Hospitals NHS Foundation Trust dedicated to improving the treatment and care of people living with a range of conditions, including neurological disorders such as dementia, Parkinson's disease, motor neurone disease (MND) and stroke. The £12m new funding will allow scientists and clinicians to expand the centre's pioneering research into areas such as infection, immune disorders and cardiovascular diseases in addition to neurology research.
The full list of BRC centres can be found here:-
https://www.nihr.ac.uk/news/new-multimillion-investment-to-help-turn-research-discoveries-into-treatments-for-patients/31653
---
---