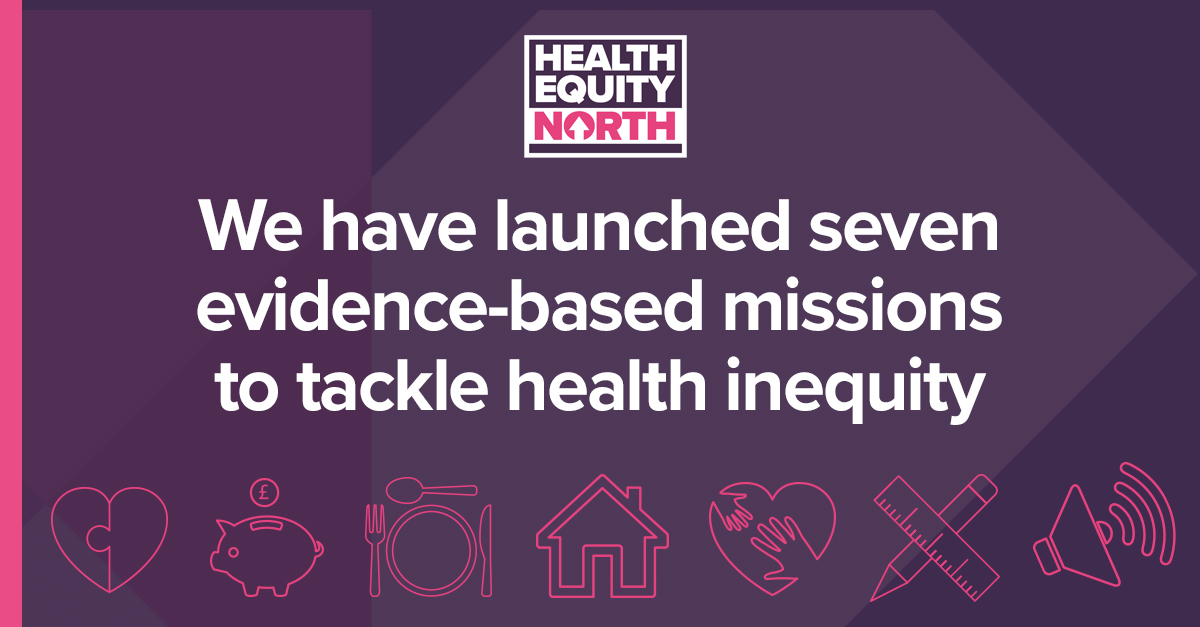 Health Equity North has launched seven missions to tackle health inequity in the North of England.
The seven missions are:
Hannah Davies, Executive Director, Health Equity North, said: "Health Equity North's evidence-based missions if implemented would see a fundamental narrowing in health inequalities in the country which would have a large impact in the North of England.
"The evidence of the detrimental effect increasing health inequalities in this country has had on physical and mental health and well-being and productivity has been starkly outlined by the Cost-of-Living Crisis and the Covid-19 pandemic.
"We urge policymakers to look to a brighter future for this country by adopting these missions which are firmly grounded in the best evidence, to drive the health and wealth of the country forward for everyone."
---
---